Food is more than just for fueling our day- it is for connecting with each other and making memories. Let's celebrate those moments, the food that has helped to shape our lives, and create memories. Let's celebrate #YourFoodStory today!
Looking for ways to celebrate?
Create a new recipe inspired by Ontario's food stories
Recipes
Celebrate food with new recipes! Read through our collection of recipes inspired by Ontario's food stories.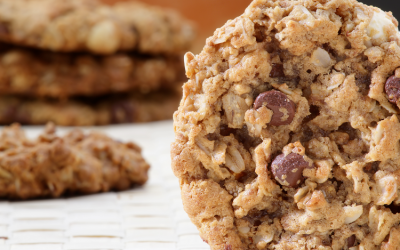 Oatmeal chocolate chip cookies are ooey, gooey, delicious creations! Make memories by making these classic cookies that are sure to treat your tastebuds!Featured food story...
read more
Pass the (thin crust) pizza please! Over half of Ontarians prefer a thin crust pizza for dinner. Did you know pizza crusts are made from wheat flour? Wheat plants are harvested using a combine to take the wheat seeds to a flour mill to be made into flour!
Our community
Meet our ambassadors and connect with our supporter's food stories.
No Results Found
The page you requested could not be found. Try refining your search, or use the navigation above to locate the post.
Share #YourFoodStory to win!
Participate in contests by sharing your food story with us! Submit videos for exciting prizes and join us on social media to share #YourFoodStory!