Food is more than just for fueling our day- it is for connecting with each other and making memories. Let's celebrate those moments, the food that has helped to shape our lives, and create memories. Let's celebrate #YourFoodStory today!
Looking for ways to celebrate?
Create a new recipe inspired by Ontario's food stories
Recipes
Celebrate food with new recipes! Read through our collection of recipes inspired by Ontario's food stories.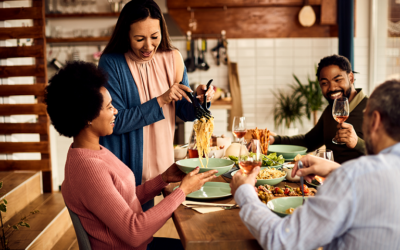 Ontario wheat is harvested each summer across the province. Wheat can be milled into flour that makes many great food stories, and recipes like Homemade pizza, Homemade Lasagna...
read more
Pass the (thin crust) pizza please! Over half of Ontarians prefer a thin crust pizza for dinner. Did you know pizza crusts are made from wheat flour? Wheat plants are harvested using a combine to take the wheat seeds to a flour mill to be made into flour!
Our community
Meet our ambassadors and connect with our supporter's food stories.
"My favourite memory about food is always with my Dad...every time the Toronto Maple Leafs played we would order pizza and watch the game and have cookies or chocolate for...
read more
Share #YourFoodStory to win!
Participate in contests by sharing your food story with us! Submit videos for exciting prizes and join us on social media to share #YourFoodStory!