Ontario wheat is harvested each summer across the province. Wheat can be milled into flour that makes many great food stories, and recipes like Homemade pizza, Homemade Lasagna and Peanut Butter Cookies!
Did you know, one bushel of wheat contains 1 million kernels? A bushel is about 56 pounds of grain, and this is enough to make 60 pounds of whole wheat flour or 90 loaves of bread!
Check out these great wheat recipes from Good in Every Grain and create #YourFoodStory.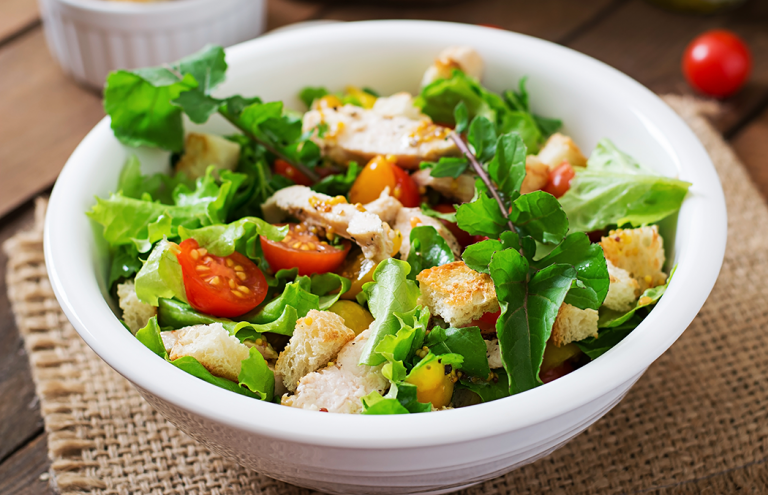 Wheat and soy springtime salad
This spring infused salad is just as tasty this summer. Pack a picnic with this fresh tasting salad made with chicken, arugula, tomatoes, topped with croutons made from wheat, and drizzled with a healthy Asian- inspired dressing, made using soy sauce for a great summertime #FoodStory.
Whole wheat and fish tacos
Go to any pub, and you'll find delectable tacos on the menu. Bring the pub home and make your own Whole wheat and fish tacos for a at home #FoodStory experience!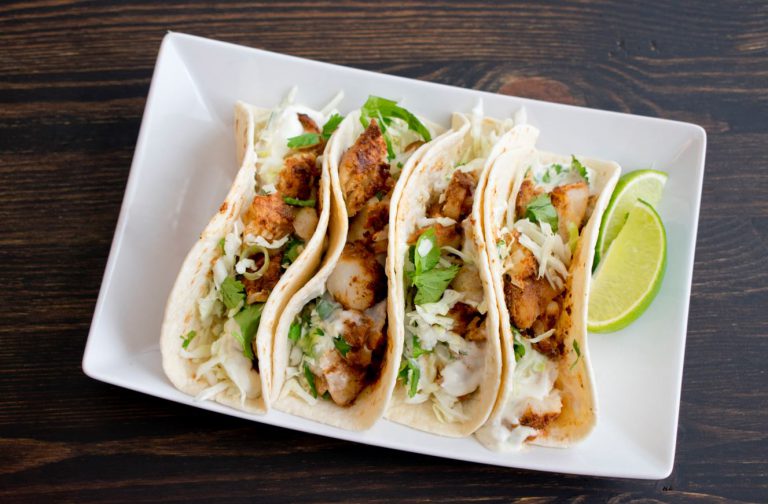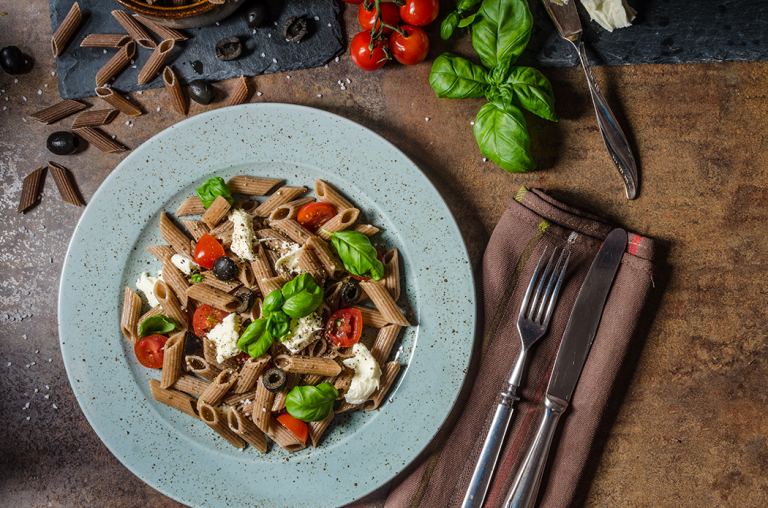 Tomato, basil and garlic whole wheat pasta
Beat the heat this summer with a tasty and easy summer pasta salad. And, this recipe calls for whole wheat pasta which is a healthy choice for your summer #FoodStory barbecue plans.
Make your own wheat tortillas
Looking for a new recipe to try at home this month? Ontario wheat is excellent for making things like homemade tortillas, and they've never been so easy to make at home! Bring the family together for a #FoodStory memory cooking together tonight.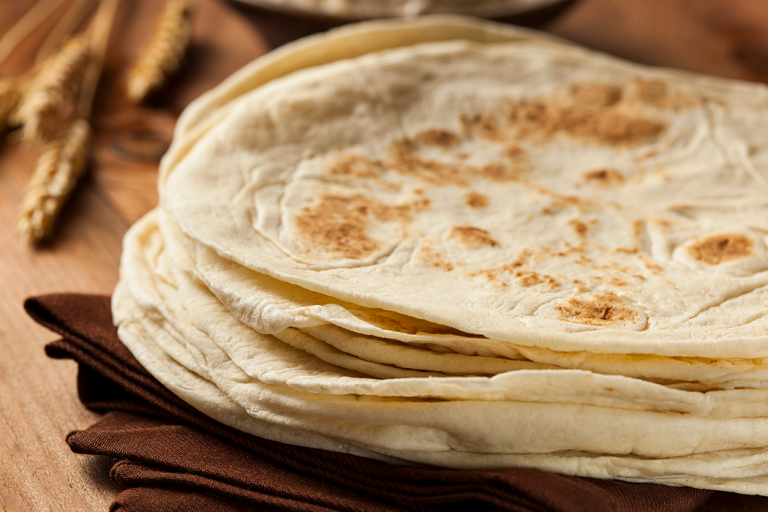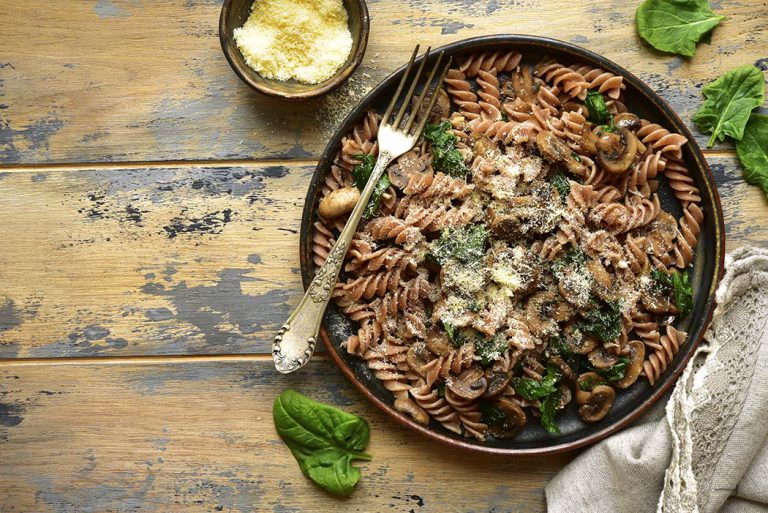 Spinach and mushroom whole wheat pasta
Fun fact: A bushel of wheat makes about 42 pounds of pasta which is exactly who much we plan on eating this summer. Make this delicious pasta salad for your next summer get together #YourFoodStory.
Banana nut and whole wheat pancakes
We love brunch, Sunday's and pancakes. Which is a fantastic pairing when you have a tasty and easy recipe! Keep #YourFoodStory home this weekend with this great recipe for Sunday brunch.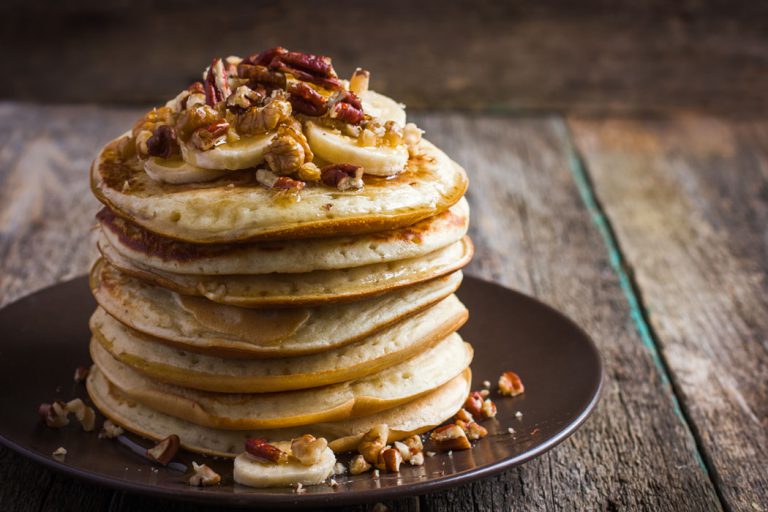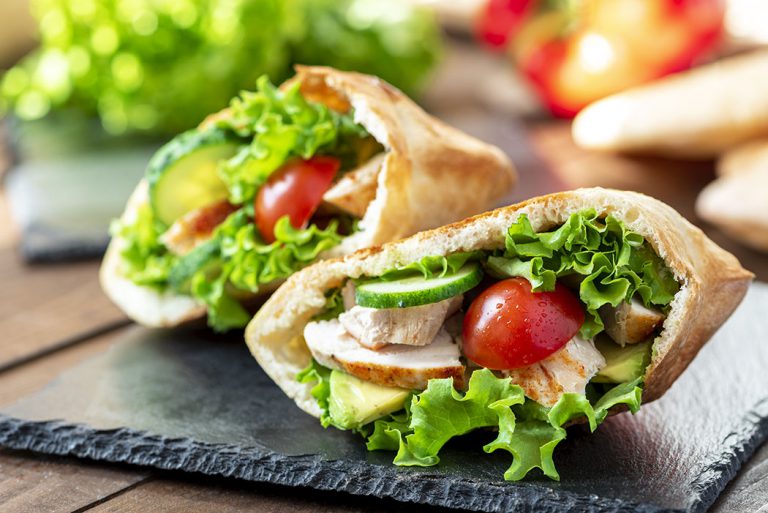 Grilled Greek chicken on whole wheat pita
We're greeking out with this recipe! Did you know, wheat can be used to make delicious meals like this pita recipe, but can also make household items like postage stamps, paper and even glue!